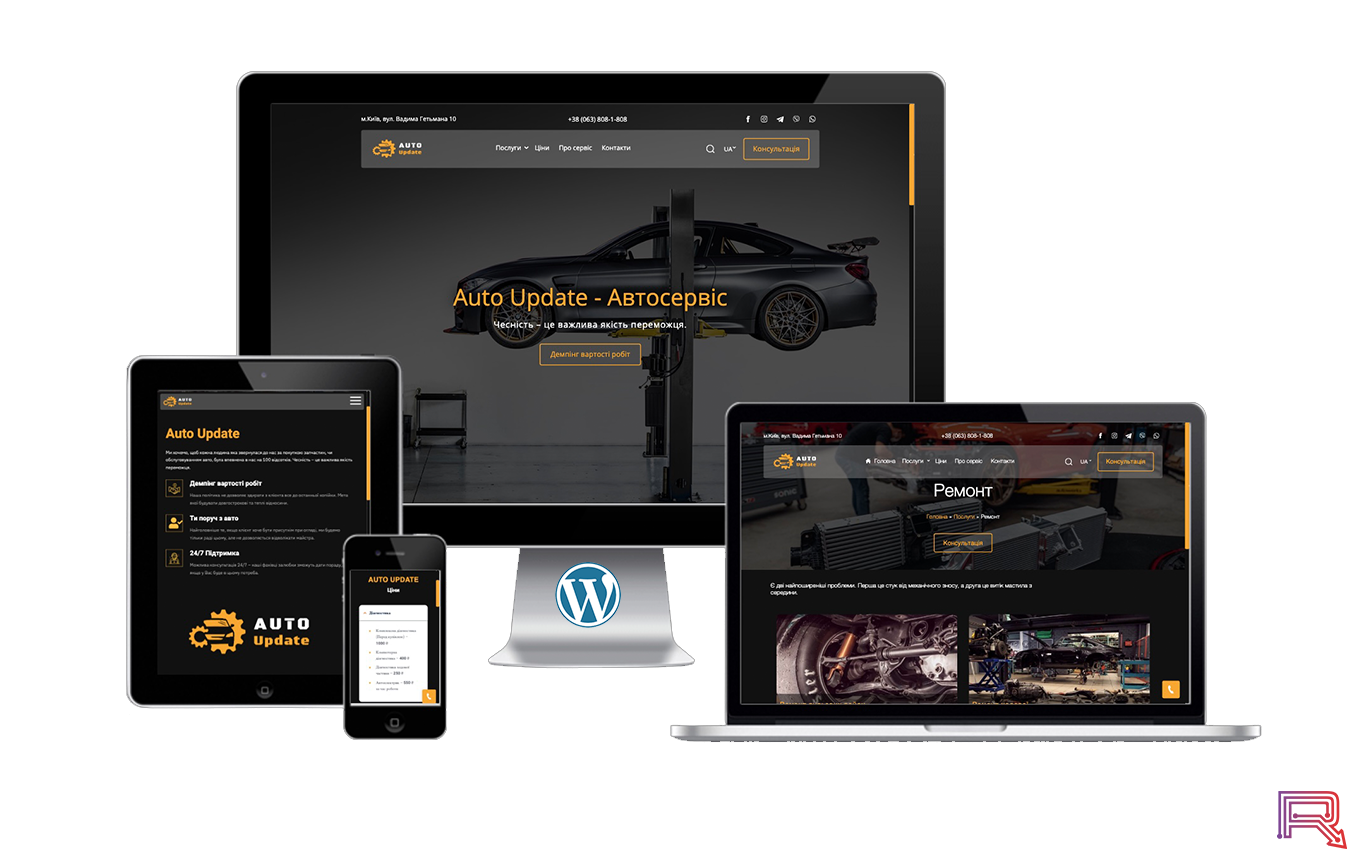 Auto Update
The car service site is developed on CMS WordPress
What is a Business Card Site?
A business card is a small site that usually consists of several web pages and contains basic information about the organization
How much does the Business Card Site cost?
The cost of developing a business card site depends on the complexity of the design, the number of blocks, programming, adaptive layout and many other factors. To calculate the cost, contact our specialists.
How quickly can you develop a business card website?
As with price, time depends on many factors. Complexity, volume of work, how quickly development needs to be carried out, etc. We try to do everything as quickly as possible, so you will receive your site in the shortest possible time.