Landing Page
An effective, high-converting LandingPage can perform much better than a large corporate site with dozens of pages.
EFFECTIVE SELLING PAGE
BEAUTIFULLY DESIGNED SERVICE OR GOOD
USER-FRIENDLY
FAST LOADING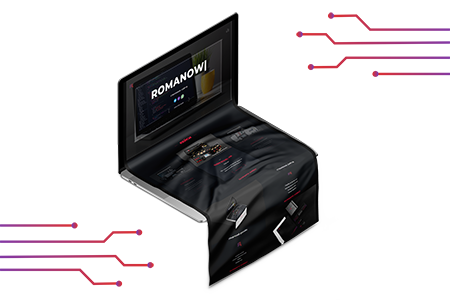 Development of Landing  Page Ukraine, Kyiv
The popularity of such sites as LandingPage has reached its peak today.
Simple one-page sites that encourage users to sign up for a newsletter, purchase a product or order a service are a simple and effective network business tool.
An effective, high-converting LandingPage can perform much better than a large site with dozens of pages. But such a product requires the most professional approach during development.
A landing page can be used for various purposes. Such a site can be used as a marketing tool that studies demand or collects data on potential customers. He can simply offer products, briefly and clearly talking about their properties and advantages. Despite the simplicity of such pages, the development of a Landing Page in Borshchagivka is a difficult and responsible job that only an experienced specialist can do.
Ordering a landing page is simple
You can order an attractive and effective one-page website from us, which will be a reliable help in running a business. We offer products of various types and purposes:
a branded landing page presenting the company or product;
a subscription page that prompts the user to subscribe;
service landing, which invites you to make an appointment, order a master or get a consultation;
a product landing page that leads the visitor to purchase a particular product.
You can order the creation of a landing page in Vyshnevo right now. We will develop your website quickly and qualitatively, while the price will pleasantly surprise you.
Do you need a quality site? Contact ↓
FAQ
What is a LandingPage?
Landing is a one-page site that contains all the necessary information about the company, service or product
Who is LandingPage good for?
Landing is ideal for a business that has just opened. Usually, this option will be enough for a post office. Landing is also well suited for large companies that additionally need a landing as a promotional offer for their product.
How much does LandingPage cost?
The cost of developing a landing page depends on the complexity of the design, the number of blocks, programming, adaptive layout and many other factors. For an accurate cost calculation, fill out the form
How fast can you develop a landing page?
As with the price, the time depends on many factors, the complexity and scope of work. We try to do everything as quickly and qualitatively as possible, so you will receive your site in the shortest possible time. For a detailed consultation, leave a request