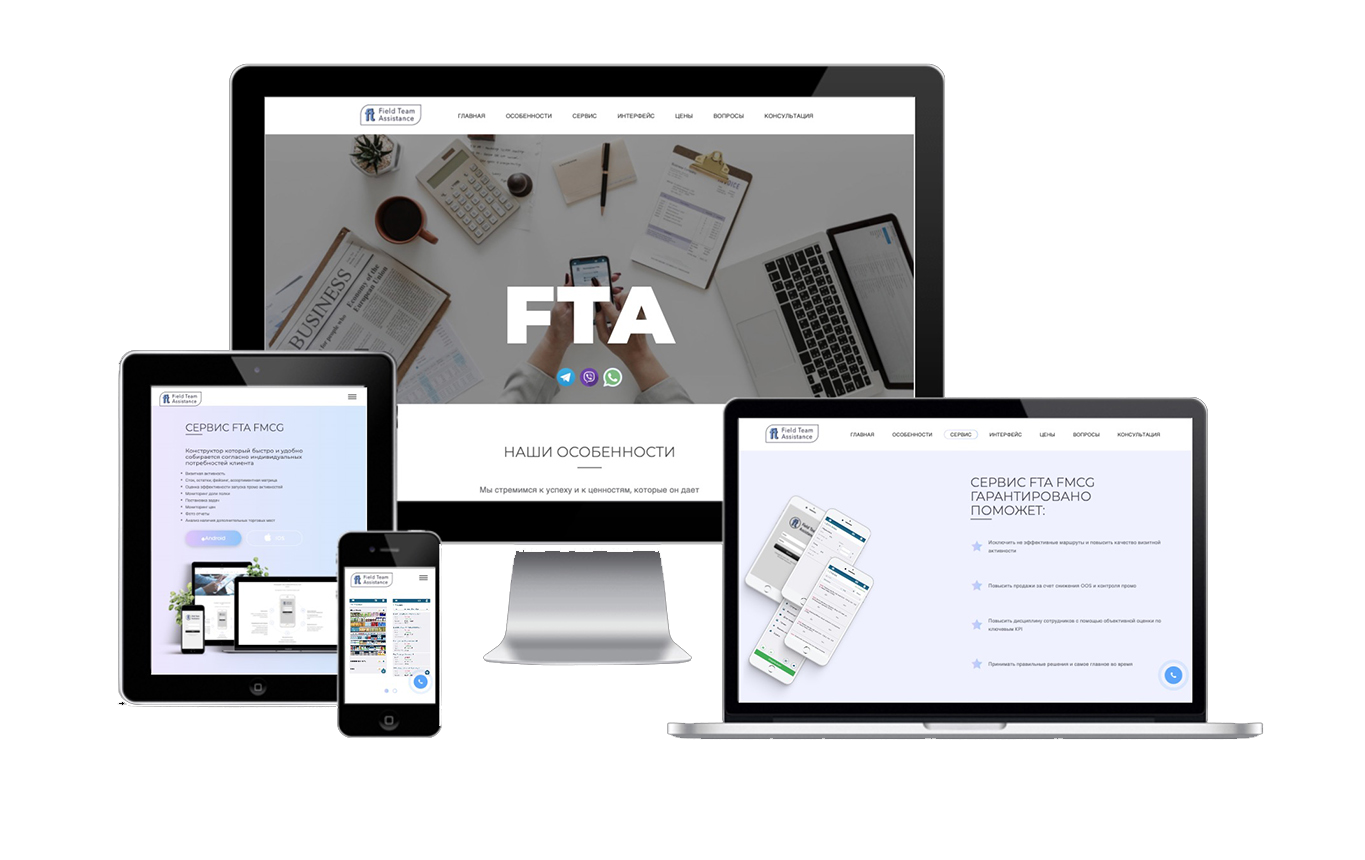 FTA
The mobile application is a workflow systematization service
What is a Landing Page?
Landing is a one-page site that contains all the necessary information about the company, service or product
Who should create a Landing Page?
Landing is ideal for a business that has just opened. Usually, this option will be enough for a post office. Landing is also well suited for large companies that additionally need a landing as a promotional offer for their product.
How much does a Landing Page cost?
The cost of developing a landing page depends on the complexity of the design, the number of blocks, programming, adaptive layout and many other factors. For an accurate cost calculation, fill out the brief
How fast can you develop a landing page?
As with the price, the time depends on many factors, the complexity and scope of work. We try to do everything as quickly and qualitatively as possible, so you will receive your site in the shortest possible time. For a detailed consultation, leave a request