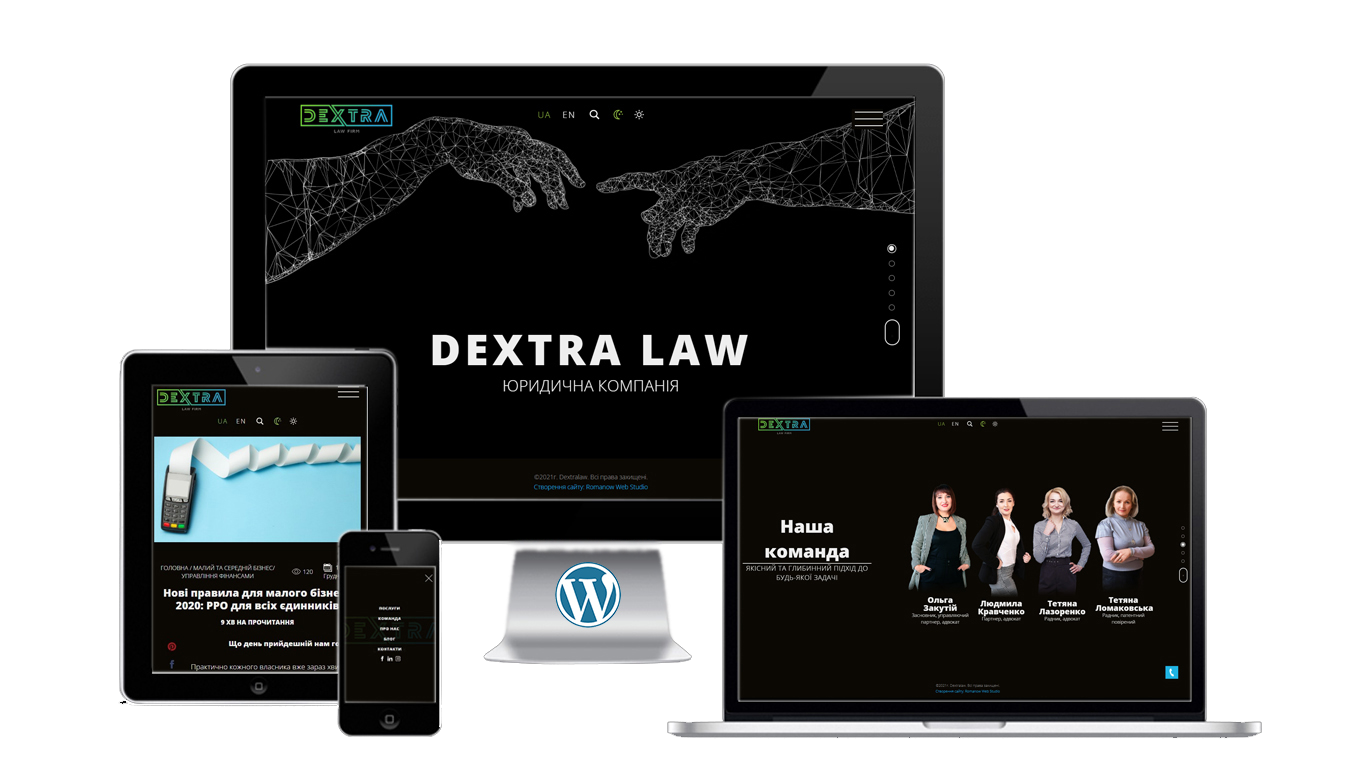 LLC Dextra
The site is built on clean code Works on the Wordpress admin panel
Problem
Develop a corporate website in a modern design with the ability to independently, without knowledge of the programming language, make changes and add content. A mandatory condition is to add a video to the main page of the site.
Decision
We developed a modern corporate website for Dexta LLC. One of the functions is a switch button for the light or dark version of the site.
What is a corporate site?
How much does a corporate website cost?
The cost of developing a corporate website depends on the complexity of the design, the number of categories, pages, products or services and many other factors. To calculate the cost, fill out the form.
How fast can you develop a corporate website?
As with the price, the time depends on many factors, the complexity and scope of work. We try to do everything as quickly and qualitatively as possible, so you will receive your site in the shortest possible time. For a detailed consultation, leave a request