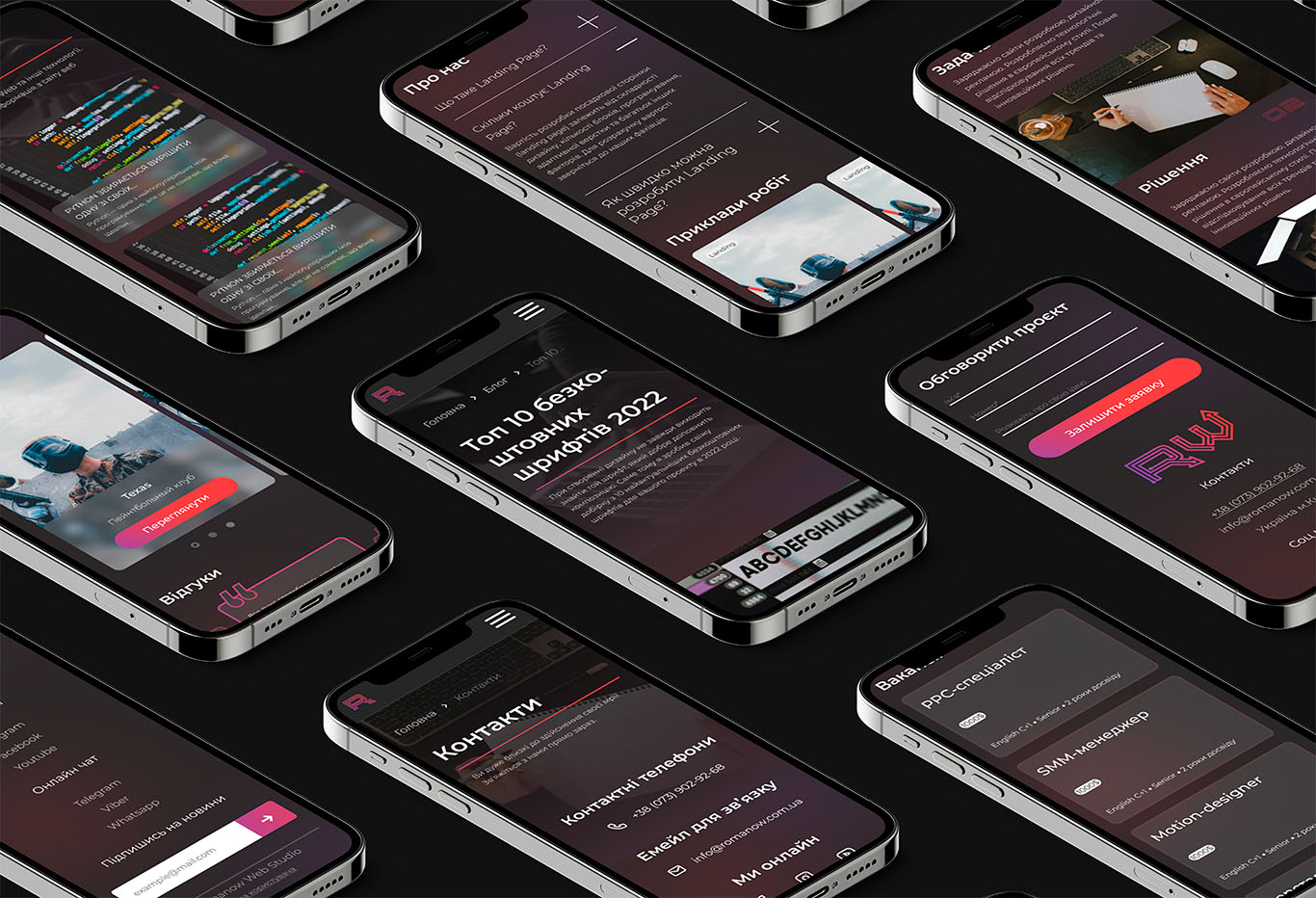 Romanow Web Studio UI/UX
Development of UI/UX site design
What is UI/UX design?
UX/UI design - design of sites, applications that will solve business problems, the interface will be intuitive and attractive to the user
What is the design process of UX/UI design?
Briefing - we will find out the problem of the site, its purpose and all the wishes of the client
Moodboard - we collect all successful solutions on sites that can be used
UX Research - analysis of the target audience, competitors, selection of the best solutions to achieve the sites goal
Wireframing - development of a prototype to understand the structure of the site and presentation to the client
Clickable prototype - we give the client the opportunity to use the site before the site design
Site design - development of a site design based on a prototype
Animation - development of animations for site elements
UI Kit - adding components, styles to transfer the project to developers
Goal of UX/UI design.
We create solutions for the needs of your target audience and are aimed at the development of your business.