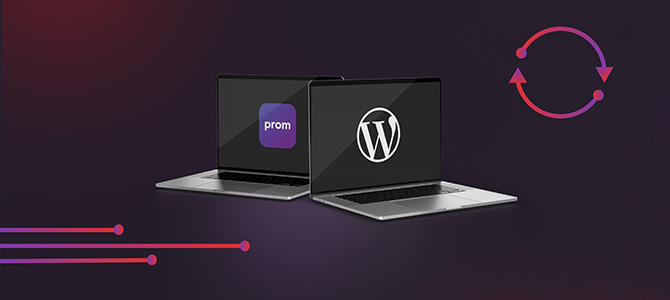 For a long time, the Prom platform was the most popular among small business representatives. Anyone could create an online store or a website offering services based on it. But now it becomes clear that Prom is not the best option for promoting your products online. Most entrepreneurs are switching to their own resources built with WordPress in mind. The transfer of the website from Promo to WordPress is carried out quickly and efficiently by a specialist.
What is WordPress CMS?
The WordPress content management system is an open source product that provides users with the widest range of options. Initially, this CMS was developed exclusively as a blogging platform. But it turned out that the simple and effective principle of the system is also ideal for other purposes, in particular e-commerce.
Yes, it is difficult to create a large-scale online store with tens of thousands of items on WordPress. But a site whose catalog includes 500-1000 products will work flawlessly on this CMS. WordPress offers many themes, plugins and extensions for developers, most of which are distributed absolutely free! But the main thing is that the eCommerce plugin works with WordPress – the most popular network commerce tool in the world. Exporting a site from Prom to WordPress allows you to avoid the long and tedious transfer of product cards to a new resource.
Why switch from Prom to WordPress?
Among the reasons given by entrepreneurs who have transferred their site from Prom to WordPress, the following are in first place:
A WordPress site is your own resource and you don't need to pay anything except a nominal amount for hosting;
There is no need to pay Prom a percentage of the sale. This is beneficial for both the seller and the buyer, because the commission is included in the price of the product;
Wide opportunities appear for the development of the resource, changes in its design and functionality. The possibilities of WordPress here are really huge.
Contact our company, and we will transfer the site from Prom to WordPress quickly and efficiently!